A new foundation, which is redressing underinvestment in allergy and immunology research in Australia and New Zealand has announced its first two grants. 
Until now there has not been any organisation to specifically fund research into allergy, immunodeficiencies and other immune diseases in Australia and New Zealand. Despite having world class researchers in these fields, funding is very limited. The Allergy and Immunology Foundation of Australasia (AIFA), an initiative of the Australasian Society of Clinical Immunology and Allergy (ASCIA), is trying to fill this gap.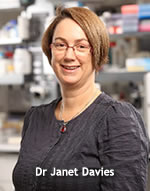 "Allergic rhinitis (commonly known as hay fever) is one of the most common allergic conditions in Australia. It can make asthma worse and is generally under recognised and under treated," says award recipient Dr Janet Davies, Deputy Director of the Lung and Allergy Research Centre at The University of Queensland. "Pollens in the air are what trigger attacks of hay fever and, in many pollen allergic people, asthma. So being able to avoid pollen exposure is important. But while pollen forecasts are seemingly available on a number of websites, they're not based on real data and are inaccurate, in comparison to actual pollen counts produced by our team in Melbourne, Canberra and Sydney.
"Using the grant from AIFA, the Australian Pollen Allergen Partnership (APAP) will work towards establishing the first national standardised pollen monitoring program, spanning all Australian state and territory capital cities and offer readily accessible and reliable local and current pollen count information to patients and doctors through its website. It will also provide patient education material and evidence-based guidelines on pollen allergen exposure risks in different locations.
"Reliable pollen measurements and short term forecasts of allergenic grass pollen counts will be sent to the public via websites, apps and media outlets," says Dr Davies. "We're already publishing pollen forecasts via melbpollen.com.au and canbpollen.com.au and an app for Melbourne has generated over 20,000 downloads since the spring of 2013. To do this well, we need a standardized national pollen monitoring network to accurately forecast exposure to grass pollens that cause allergies."
"One in four people are affected by allergy, immunodeficiencies and other immune diseases in Australia and New Zealand. We're delighted that the Allergy and Immunology Foundation of Australasia (AIFA) has been able to support such important projects, with the potential to positively affect so many people," says Dr Raymond Mullins, Chair of the AIFA Board. "Research into allergy has been under-resourced in Australia and New Zealand and this is the beginning of us redressing the balance."
Reproduced from http://allergyimmunology.org.au/